Sneakerheads — people who collect, trade or admire sneakers  — are making their presence known on eBay. The shoe trading craze now represents five percent of the $22 billion athletic shoe market. That's roughly $1.1 billion in annual shoe sales, and a whole lot of it happens on eBay, as USA Today has reported.
For the uninitiated, the world of sneakerheads can be a bit puzzling.  
Here are some fast facts about one popular line of shoes to consider:
- The Lebron X MVP shoe (seen at the bottom of this story) debuted at retail on Friday, May 31 of 2013, at a retail price of $200.
- Campless, a company that compiles eBay shoe pricing data for sneakerheads, currently has the Lebron X MVP trading at an average price of $2,482, and a high price of $6,725. One pair sold on eBay this past May for a cool $3,650.
Do we have your attention?
A Brief History of the Sneakerhead
Loosely defined, a sneakerhead is someone who collects and trades athletic footwear (usually basketball shoes). Sneakerheads have been around since the mid 1980s when the first pair of Air Jordans hit the market.
The original Air Jordan model, released in 1985, arrived amid rumors that you could be mugged for your shoes. Throughout the 1990s, there were actually shootings over shoes. That's how crazy it got. 
As the Internet took off in the 1990s, sneakerhead shoe trading blew up. Previously isolated enthusiasts could connect and trade online, and everyone involved started sharing rumors about new releases and store sales. Back then, it was common for people to camp out in front of Foot Locker stores in anticipation of the latest new release.
When eBay launched in 1995, sneakerheads could buy and sell shoes with abandon, and resale prices for both new and used shoes began to reach insane multiples.
Today's most active sneakerheads are in the 12- to 20-year-old range. They're youngsters that hustle, like the baseball card and Beanie Baby traders of days gone by. Some sneakerheads are older, including Jerry Seinfeld and Mark Wahlberg. No matter the age, sneakerheads are about passion for shoes.
A Growing Market
According to Josh Luber – IBM data analyst and founder of Campless, a sneakerhead pricing and sales trend analytics site –  eBay sales of new and used sneakers represent about a third of the total sneakerhead market. (We'll have more on Luber and his eBay data analytics site in a story to come.)
"We've tried to quantify the entire market," said Luber. "The total market should be $1.3 billion based on 12-month trending eBay numbers. eBay is by far the largest channel for sneaker reselling."
"Over the past year [2013], $309 million of sneakers were sold on eBay," continued Luber. "The year before that [2012] was about $218 million. That's a 40 percent jump in year-over-year sales. Our projection for the next twelve months will be a 50 percent jump, at $465 million in sales for 2014."
Although some of the younger set are selling shoes via social networks like Instagram and Facebook, eBay should continue to be the dominant transaction channel and collaborative market, thanks to secure transactions and buyer protection.
In a follow-up story, we'll take a look at Jordan Michael Geller, perhaps the most famous sneakerhead of all time, and the founder of the famed ShoeZeum. We'll also take a look at eBay sneakerhead analytics site Campless. Stay tuned.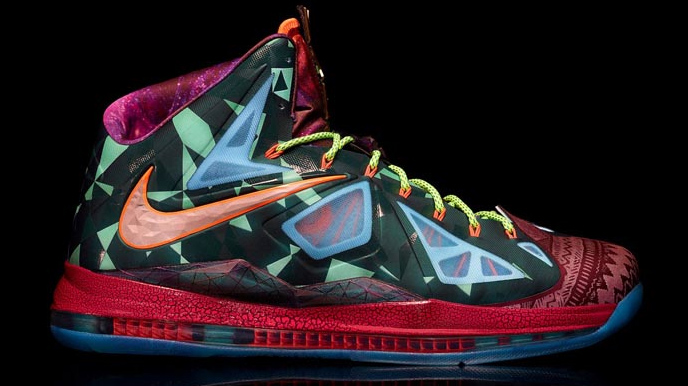 Top Image Credit: Jarrett Jack, via Twitter