eBay indicated in a press release earlier today that the number of items bought via eBay mobile apps were triple last year's holiday volume and that eBay buyers and sellers are generating more than half a billion dollars of transactions via mobile in 2009.
Nearly 6 million people have eBay on their iPhone and eBay receives three-quarters of a million unique visits a day via mobile apps.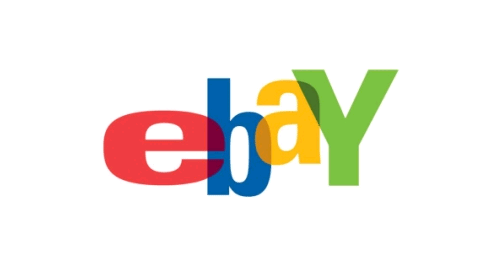 Here are some facts and figures out of the press release…
Cheers,
RBH
According to an IDC report earlier this year, mobile Internet users will double in number by 2013 to surpass one billion. Here are some mobile eBay trends:
• Nearly six million people are carrying eBay around in their pocket
• Users from more than 165 countries visited the eBay mobile Web site and iPhone application
• 1.5 million items were bought on eBay using mobile phones worldwide this holiday

In 2009, an item sold every 2 seconds via eBay mobile applications worldwide with luxury items a favorite of shoppers this holiday season; some recent mobile transactions in the US include:
• $19,108 for a 23-foot deck boat
• $10,025 for 250 grams of pure gold bullion
• $10,000 for a Boston grand piano made by Steinway
• $3,888 for a Hermes Kelly bag
• $770 for a Jean Paul Gaultier wool and leather coat
• $600 for a pair of Christian Louboutin camel colored patent leather pumps
eBay connects buyers and sellers across the globe:
• This holiday, more than 20 million items were purchased by eBay shoppers from sellers in another country
• Shoppers in more than 200 countries bought items on eBay this holiday season
• Sunday, December 13, was the biggest shopping day of the year with more than 2.3M transactions in the U.S.
eBay Daily Deals on eBay.com were flying off the shelves:
• The DVD for the movie "UP" was $6.99 (77% savings off MSRP) with free shipping – sold out (2,000 units) in 16 minutes
• Toshiba 32-inch LCD TV was $279 (49% savings off MSRP) with free shipping – sold out (nearly 2,000 units) in 26 minutes
• The Vibecellular 2-pack of LED Headlamps for $9.99 (75% savings off of MSRP) sold through 10,000 items in just under 11 hours
• The first four Daily Deals on Dec. 7 sold out in 90 minutes
Under the tree this holiday:
• More than half a million Zhu Zhu pets scampered into homes across the U.S. in 2009; in the first two weeks of December alone, there were more than 5 million Zhu Zhu Pet and related item searches on eBay (To watch how Zhu Zhus took over the U.S., visit: http://www.ebayholiday.com/zhu-zhu)
• Most expensive item to find a new home this holiday was a $495,000 1965 Shelby Cobra; followed by a 2010 Lamborghini Roadster which sold for $390,000
• Disney rules the DVD market, with "The Lion King," "Cinderella," "Beauty and the Beast" and the new "UP" movies leading sales
• Christmas morning is all about the video game systems, with the Nintendo Wii as the most popular item this holiday season and Xbox 360 a close second
• More people playing "Call of Duty" than any other video game