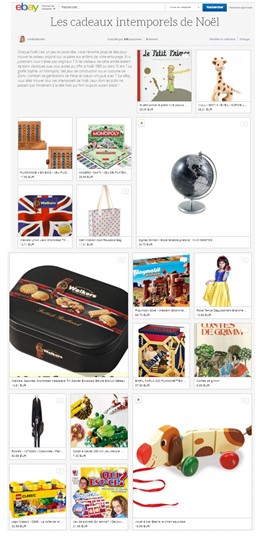 Beanie sales go through the roof after celeb wearers drive copycat purchases
103% uplift since Cara first spotted in her beanie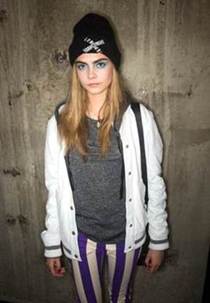 Since supermodel of the moment Cara Delevingne has been pictured everywhere in an array of coloured beanies sales have risen 103% on eBay.co.uk. That coupled with Rita Ora, Katy Perry and even David Beckham making them the headwear of choice this trend sees no sign of abating.
Black is consistently the fashion favourite with Brits a la Cara and Rita, but neon is having its moment again with a huge sales uplift of 225%. It seems savvy businesses are also riding the trend wave with an increase of 62% in listings of beanie hats during February alone.
Laura Wilkinson comments: 'The beanie was also the accessory of choice to be seen sporting at Fashion Week, from New York to Paris, and not since Isabel Marant and the wedge trainer has a trend come around that is so comfy, practical and stylish. Mixing comfort and style, especially in these artic conditions, makes for a winning fashion trend with the Brits'. 
ENDS
For further statistics and data, or to speak to an eBay spokesperson, please contact the eBay press office at
Shine Communications on 020 7100 7100/ eBayteam@shinecom.com
eBay in the UK
Founded in 1999, eBay.co.uk is the UK's largest online marketplace, providing a platform for over 17 million unique visitors per month[1] to buy and sell new, unique and used items.
There are around 60 million live listings on the UK site, which has tripled from 20 million in 2009.[2]
One in two online buyers in the UK visits eBay.co.uk every month.[3]
eBay.co.uk receives around as many visitors per month as London's Oxford Street.[4]
Nearly twice as many people visit eBay.co.uk every month than visit the UK's four leading shopping centres in the same period.[5]
eBay is consistently one of the most visited UK retail sites, with around a 15% share of total UK online shopping visits.[6]
190,000 registered businesses are currently trading on the site – up from 120,000 in 2009.
eBay mobile
eBay mobile applications are available in more than 190 countries and eight languages.
Globally, eBay is predicting $10 billion of transactions taking place via a mobile device in 2012.
eBay mobile apps have been downloaded over 90 million times globally. 
In the UK an item is purchased every second on eBay via a mobile device.

The most expensive items recently bought on eBay mobile in the UK were a Porsche 911 Carrera and Land Rover Evoque both being purchased for around £40,000.
eBay for Charity
The eBay for Charity programme has raised over £41 million for over 7,000 Charities since 2006
---
[1] Nielsen Netview March 2012
[2] eBay internal data (Daily Live Listing Count)
[3] Six out ten adults shop online (OECD report, The Future of the Internet Economy, 2012)
[4] London Oxford Street has on average 18.49 million visitors a month (Westminster City Council).
[5]  Bluewater, 2.3 million average visitors a month; Lakeside, 2 million average visitors a month; Westfield Stratford, 3.87 million average visitors a month; Westfield London, 2.25 million average visitors a month. (Data from their own websites).
[6] Experian Hitwise August 11, 2012