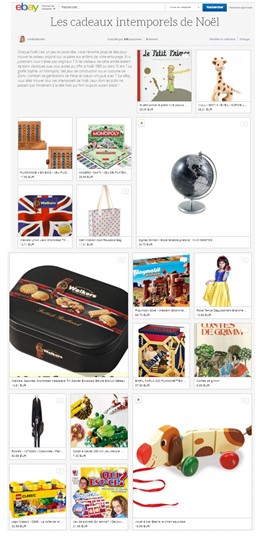 Hair dye sales soar as colour becomes the new accessory of choice for women
Pink hair dye jumps by 243% in a month
Sales of pink hair dye have soared by 243% in the last month since everyone from Oscar winning actress, Dame Helen Mirren, girl group Little Mix and style icon Alexa Chung have chosen to update their look with freshly coloured tresses.
Hair dye is the new go to hair accessory of choice for celebs and style conscious Brits are following suit. In the last month, eBay.co.uk has seen a surge in sales of pink which has more than doubled, whilst blue and purple have also rocketed into second and third respectively:
Pink (+243%)
Blue (+144%)
Purple (+67%)
Black (-28%)
Brown (-13%)
Red (-16%)
From a light summery blush to a striking fun fuschia there are now over 50 different shades of pink hair dye available on the site.
With the trend for statement hair set to continue, eBay.co.uk has also seen a rise in sales of clip in hair extensions (+84%) perhaps encouraged by Rihanna's new longer locks and sales of wigs are up 33% since February as Brits opt for a non-permanent approach to giving their hair a makeover.
Laura Wilkinson-Rea comments "Hair dye has always been a secret weapon amongst women, offering an inexpensive and easy way to change your appearance in an instant. For 2013 it seems rainbow coloured hues are the latest take on the trend, with celebrities from Rihanna and January Jones to Fearne Cotton sporting the look, Brits are being inspired to be brave with their hair colour too".
ENDS
Notes to editors
eBay in the UK
Founded in 1999, eBay.co.uk is the UK's largest online marketplace, providing a platform for over 17 million unique visitors per month[1] to buy and sell new, unique and used items.
There are around 60 million live listings on the UK site, which has tripled from 20 million in 2009.[2]
One in two online buyers in the UK visits eBay.co.uk every month.[3]
eBay.co.uk receives around as many visitors per month as London's Oxford Street.[4]
Nearly twice as many people visit eBay.co.uk every month than visit the UK's four leading shopping centres in the same period.[5]
eBay is consistently one of the most visited UK retail sites, with around a 15% share of total UK online shopping visits.[6]
190,000 registered businesses are currently trading on the site – up from 120,000 in 2009.
eBay mobile
eBay mobile applications are available in more than 190 countries and eight languages.
Globally, eBay is predicting $10 billion of transactions taking place via a mobile device in 2012.
eBay mobile apps have been downloaded over 90 million times globally. 
In the UK an item is purchased every second on eBay via a mobile device.

The most expensive items recently bought on eBay mobile in the UK were a Porsche 911 Carrera and Land Rover Evoque both being purchased for around £40,000.
eBay for Charity
The eBay for Charity programme has raised over £41 million for over 7,000 Charities since 2006
---
---
---
---
[1] Nielsen Netview March 2012
[2] eBay internal data (Daily Live Listing Count)
[3] Six out ten adults shop online (OECD report, The Future of the Internet Economy, 2012)
[4] London Oxford Street has on average 18.49 million visitors a month (Westminster City Council).
[5]  Bluewater, 2.3 million average visitors a month; Lakeside, 2 million average visitors a month; Westfield Stratford, 3.87 million average visitors a month; Westfield London, 2.25 million average visitors a month. (Data from their own websites).
[6] Experian Hitwise August 11, 2012