This weekend eBay came alive (with all its colour) at This Morning Live in Birmingham NEC. The four day event was an extension of the popular daytime TV show and an opportunity for us to showcase eBay as the destination for new fashion finds and inspiration.

The event saw over 50,000 guests attend with eBay being the lead partner for the mainstage activities (where all the associated talent presented) and we also have (the best) stand that which was constantly packed.

This was the first time 'Find your thing' had come alive with guests being able to 'nail their manicures' at our free professional nail bar along with the opportunity to perfect the profile picture in our very own interactive photo booth. Our stand was positioned between Clarins and Panasonic and looked like we belonged in the company of those brands (check out the stand pics below).

The main stage:
Seating over 500 people 6 times a day our eBay's presence was felt across the area.  From branding, to idents being played, catwalks featuring eBay inventory and stats about shopping on eBay. We positioned eBay as the first destination to shop for new and relevant fashion. 

Our stand:
Highlighting four SS17 colour trends (pink, white, blue and yellow) we offered visitors the opportunity to 'nail their manicure' with express manicure sessions (as long as they have the eBay app on their phone) and updated their social media profile with professional headshots that were then selected with filters from four colour trends (and of course branded eBay). Guests to our stand loved every moment of it!

Over four days wegave over 500 manicures and took 1,177 profile headshots that were shared across visitors' social channels.  We also had a few of the This Morning team stop by and check out what was on offer and share their stories on Twitter and Instagram. Amazing!

This Morning Live 2017 was a fantastic event that brought eBay to life and dispelled many myths about our online marketplace. From fashion to tech, you can 'Find Your Thing' on eBay.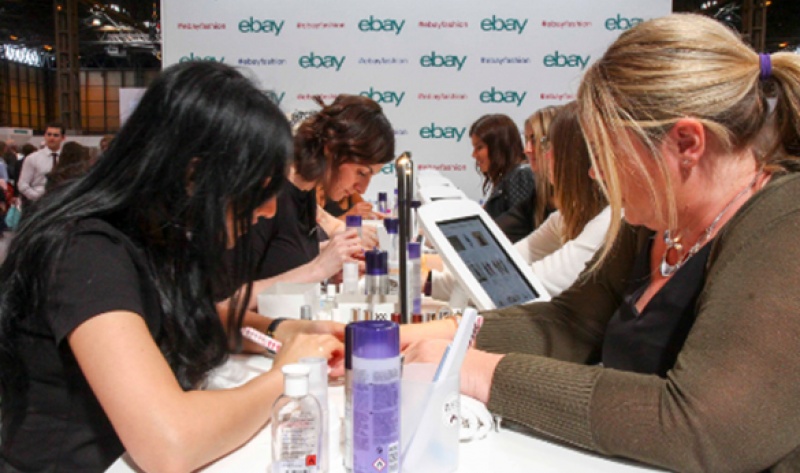 Previous Next