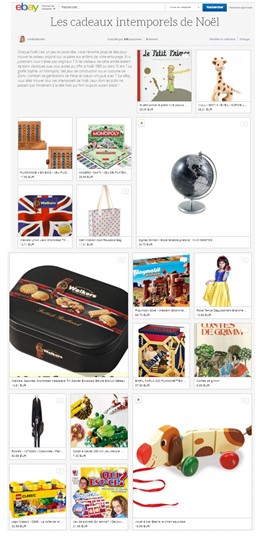 2013 now sees the average wedding cost a budget busting £22,000 – rising a massive £7,000 over the last decade. But your perfect day doesn't have to cost the earth. eBay.co.uk has teamed up with wedding planning expert, George Watts, The Wedding Fairy, to show you how to create your bespoke dream day without breaking the bank.
The Wedding Fairy comments; "The very best weddings are always those soaked in personality and character, so by choosing to do it DIY style – you are already half way there, eBay.co.uk has a wealth of ideas and items to inspire and help you sprinkle a little magic on your dream day".
Planning your big day tips:
1) Glue and glitter guns at the ready
Add a personal touch to those wedding invites by designing and producing them yourselves. eBay has thousands of design options, from the fun to the full-on artistic – so get creative!
2) Something for the young at heart
What about a few traditional fete stalls to keep the little ones and young at heart entertained during pre-dinner drinks and is great conversation starter. This option is very easy to organise and doesn't have to cost a fortune. eBay.co.uk even has 'coconut shies' listed to really get the party started!  
3) Big day bake off
Why have only one cake when you can invite all your guests to construct a sculpture of the sweet treats variety to bring along to the wedding. This little competition is great fun on the day itself and kind to your budget too. Grab a mix of totally gorgeous shabby chic cake stands and accessories from eBay to create a stunning table centre-piece for your celebrations.
4) Tap into your local community
Utilise your own talents as well as all the individual skills of your community. Someone will know someone who does hair, or works as a DJ on the weekends, is a keen amateur photographer or indeed has a lovely set of wheels they can loan you for the celebrations.
5) Flower power
Flower farms are a fresh alternative to the traditional florist and are popping up all over the UK, giving couples the chance to step into a field of foliage to select a fresh bouquet of buds straight from the ground. Artificial flowers are also really hot right now and perfect for prepping in advance of the wedding. eBay offers so many creative options for every budget, from dramatic pre-designed floral displays through to individual buds to literally build your own.
Case study
Kim and James Row married in 2010 on a small budget but with big ideas on how to create their perfect day. The happy couple purchased everything from the wedding dress to the wedding favours from eBay.co.uk. They created a bespoke event, totally personal to them and even sold off some of the most expensive items afterwards. Their total budget was £5,000**. 
With over 60 million live listings on the UK site, eBay.co.uk offers brides and grooms-to-be a shopping destination for unique items that will help to make your wedding day exactly that, yours. eBay.co.uk has found the average selling prices for popular wedding purchases that could save you money and help you plan your dream day. 
eBay spokesman Steven Heywood says; "We all attend a multitude of weddings and it's always the very personal ones that stick in our memory and are the most fun. With the cost of weddings continually rising it's more important than ever that we look to make the most of our budgets and eBay.co.uk provides the perfect platform for all your wedding inspiration and needs".
ENDS
Notes to editors
*eBay internal data, April 2013
**Note case study is available on request
eBay in the UK
Founded in 1999, eBay.co.uk is the UK's largest online marketplace, providing a platform for over 17 million unique visitors per month[1] to buy and sell new, unique and used items
There are around 60 million live listings on the UK site, which has tripled from 20 million in 2009[2]
One in two online buyers in the UK visits eBay.co.uk every month[3]
eBay.co.uk receives around as many visitors per month as London's Oxford Street[4]
Nearly twice as many people visit eBay.co.uk every month than visit the UK's four leading shopping centres in the same period[5]
eBay is consistently one of the most visited UK retail sites, with around a 15% share of total UK online shopping visits[6]
190,000 registered businesses are currently trading on the site – up from 120,000 in 2009
eBay mobile
eBay mobile applications are available in more than 190 countries and eight languages.
Globally, eBay is predicting $10 billion of transactions taking place via a mobile device in 2012.
In 2011, eBay transacted $5 billion through mobile devices, an overall increase of 150% from 2010.
eBay mobile apps have been downloaded over 90 million times globally. 
In the UK an item is purchased every second on eBay via a mobile device.

It takes 60 seconds to list a product via a mobile phone – much faster than through the website.
The most popular items bought via mobile devices on eBay.co.uk in July were mobile phones, dresses, watches, bikes, tablets and e-readers.
The most expensive items recently bought on eBay mobile in the UK were a Porsche 911 Carrera and Land Rover Evoque both being purchased for around £40,000.
---
[1] Nielsen Netview March 2012
[2] eBay internal data (Daily Live Listing Count)
[3] Six out ten adults shop online (OECD report, The Future of the Internet Economy, 2012)
[4] London Oxford Street has on average 18.49 million visitors a month (Westminster City Council).
[5]  Bluewater, 2.3 million average visitors a month; Lakeside, 2 million average visitors a month; Westfield Stratford, 3.87 million average visitors a month; Westfield London, 2.25 million average visitors a month. (Data from their own websites).
[6] Experian Hitwise August 11, 2012