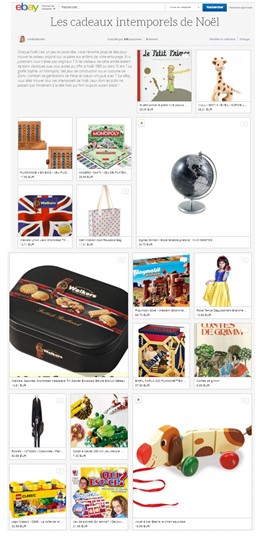 Brits fake warmer weather with soaring sales of patio heaters and astroturf

We may have escaped the grip of winter but the balmy BBQ days we dream of are refusing to materialise. Disillusioned Brits are taking matters into their own hands and getting back into their gardens with the help of soaring patio heaters sales and swapping their grass patches for astroturf to make sure they can make the most of the limping long evenings.

It's been the worst start to the year for 50 years and the Easter Bank Holiday was the coldest on record but that's not going to stop the great British spirit getting ready for the May Bank Holiday.
 
eBay Head of Home and Garden, Emily Kerr, said: "We've have seen a rise in the sales of astroturf as Brits try to make the most of the rubbish weather we've been dealt. The grass substitute saves massive amounts of time and hassle for those who just want to get outside and enjoy the fleeting sun whilst it's here.
 
Emily Kerr continues; "We have also seen a marked increase in patio heaters sales – the great thing about them is you can sit out and enjoy the longer evenings without being driven inside by the arctic conditions masquerading as spring. People want their third room back for entertaining and the patio heater and chiminea are proving to be the British solution.
 
They provide lovers of the long summer evening with the warmth they are craving at this time of year after the longest winter in history."
 
Ahead of the Bank Holiday weekend eBay.co.uk has seen patio heater sales rise by 64% and in comparison BBQ sales are 58% lower than this time last year. The savvy gardener's answer to the perfect lawn, astroturf, has also seen sales rise by a staggering 44% in the last two months.
 
Emily Kerr adds; "It's clear we're looking to alternative methods this spring to ensure our gardens are in great shape (and more importantly warm) despite the lack of consistent sun. Brand new patio heaters can be snapped up from £20 on eBay.co.uk and authentic chimineas from £35. Astroturf can be picked up from £23 a metre".
ENDS
 
For more information please contact the eBay press office at Shine Communications on:
eBayteam@shinecom.com or 020 7100 7100





Notes to editors
·    *eBay internal data

eBay in the UK
·    Founded in 1999, eBay.co.uk is the UK's largest online marketplace, providing a platform for over 17 million unique visitors per month[1] <#_ftn1>  to buy and sell new, unique and used items.

·    There are around 60 million live listings on the UK site, which has tripled from 20 million in 2009.[2] <#_ftn2>

·    One in two online buyers in the UK visits eBay.co.uk every month.[3] <#_ftn3>  

·    eBay.co.uk receives around as many visitors per month as London's Oxford Street.[4] <#_ftn4>

·    Nearly twice as many people visit eBay.co.uk every month than visit the UK's four leading shopping centres in the same period.[5] <#_ftn5>

·    eBay is consistently one of the most visited UK retail sites, with around a 15% share of total UK online shopping visits.[6] <#_ftn6>

·    190,000 registered businesses are currently trading on the site – up from 120,000 in 2009.

 
---
---
---
---





[ <#_ftnref1> 1] Nielsen Netview March 2012

[2] <#_ftnref2> eBay internal data (Daily Live Listing Count)

[3] <#_ftnref3> Six out ten adults shop online (OECD report, The Future of the Internet Economy, 2012)

[4] <#_ftnref4> London Oxford Street has on average 18.49 million visitors a month (Westminster City Council).

[5] <#_ftnref5> Bluewater, 2.3 million average visitors a month; Lakeside, 2 million average visitors a month; Westfield Stratford, 3.87 million average visitors a month; Westfield London, 2.25 million average visitors a month. (Data from their own websites).

[6] <#_ftnref6> Experian Hitwise August 11, 2012