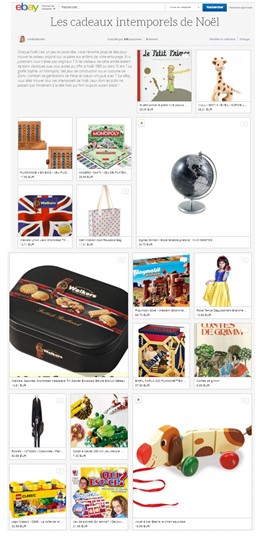 It seems that smartphones are ever increasingly becoming an integral part of our everyday life with almost a quarter (22%) of women admitting their smartphone is so important to them they would compare the device to their husband. According to a recent report by eBay and SoFeminine.co.uk, a further 24% of women reported that their smartphone is as important as their best friend and 29% comparing their phone to a beloved pet, assuring the smartphone's place as part of the family.
Over half (53%) of women across Europe admit to being dependent on their smartphones, with 43% saying they can't go for more than an hour without checking their phone or tablet. Half of women (48%) admitted to not being able to get through a date without reaching for their smartphone and a staggering 17% of women even admitted to checking their phone while in the bedroom.
When it comes to shopping, 32% of British women make more than one purchase on their phone a week, with 44% of sales made through the eBay app being on clothes or accessories, followed by 28% on books and DVDs and 24% on technology items.
According to the study, a third of women already own a Samsung smartphone. Over the last month, in the run up to the highly anticipated Samsung Galaxy S4 launch, eBay.co.uk has seen listings of iPhones rise by 79%*, as it appears Brits are looking to sell their current iPhone model in exchange for Samsung's latest offering.
eBay spokesman, Steven Heywood says; "As a nation we are becoming increasingly reliant on technology and our smartphones are more important than ever, which has been reflected in the popularity of our eBay mobile apps, with over 120 million downloads globally."
ENDS
For the research infographic please visit www.sofeminine.co.uk
For more information please contact the eBay press office at Shine Communications on:
eBayteam@shinecom.com or 020 7100 7100
Notes to editors
*eBay internal data
eBay in the UK
Founded in 1999, eBay.co.uk is the UK's largest online marketplace, providing a platform for over 17 million unique visitors per month[1] to buy and sell new, unique and used items.
There are around 60 million live listings on the UK site, which has tripled from 20 million in 2009.[2]
One in two online buyers in the UK visits eBay.co.uk every month.[3]
eBay.co.uk receives around as many visitors per month as London's Oxford Street.[4]
Nearly twice as many people visit eBay.co.uk every month than visit the UK's four leading shopping centres in the same period.[5]
eBay is consistently one of the most visited UK retail sites, with around a 15% share of total UK online shopping visits.[6]
190,000 registered businesses are currently trading on the site – up from 120,000 in 2009.
eBay mobile
eBay mobile applications are available in more than 190 countries and eight languages.
Globally, eBay is predicting $10 billion of transactions taking place via a mobile device in 2012.
In 2011, eBay transacted $5 billion through mobile devices, an overall increase of 150% from 2010.
eBay mobile apps have been downloaded over 90 million times globally. 
In the UK an item is purchased every second on eBay via a mobile device.

It takes 60 seconds to list a product via a mobile phone – much faster than through the website.
The most popular items bought via mobile devices on eBay.co.uk in July were mobile phones, dresses, watches, bikes, tablets and e-readers.
The most expensive items recently bought on eBay mobile in the UK were a Porsche 911 Carrera and Land Rover Evoque both being purchased for around £40,000.
---
---
[1] Nielsen Netview March 2012
[2] eBay internal data (Daily Live Listing Count)
[3] Six out ten adults shop online (OECD report, The Future of the Internet Economy, 2012)
[4] London Oxford Street has on average 18.49 million visitors a month (Westminster City Council).
[5]  Bluewater, 2.3 million average visitors a month; Lakeside, 2 million average visitors a month; Westfield Stratford, 3.87 million average visitors a month; Westfield London, 2.25 million average visitors a month. (Data from their own websites).
[6] Experian Hitwise August 11, 2012