eBay Inc Opens Dialogue with Donor Community
By: eBay Inc. Staff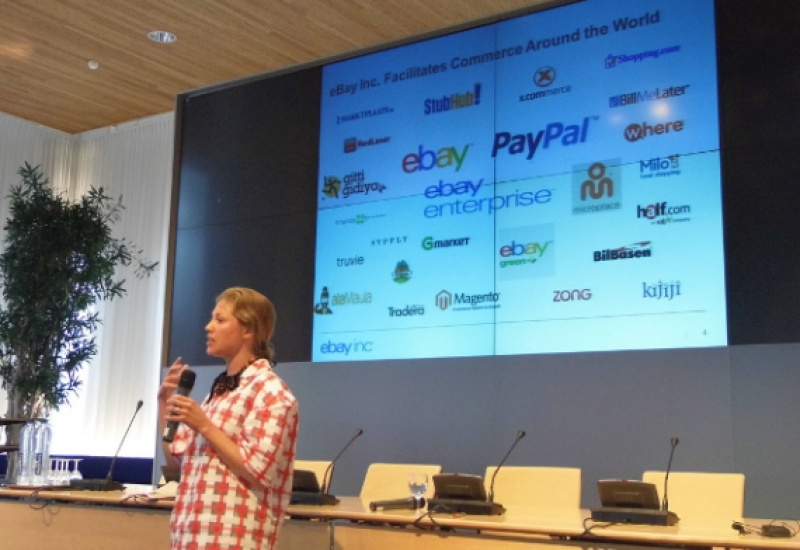 On July 3, eBay participated in the Annual Meeting of the Donor Committee for Enterprise Development. The DCED is a forum for donor and UN agencies to promote economic opportunity and self-reliance through Private Sector Development in developing countries. eBay contributed to a day of discussions with donor agencies and guests from private sector and civil society on the topic "working with and through the private sector for PSD".
The notion that a good business concept can be combined with positive social and environmental change is at the core of the eBay Inc. identity. Since eBay Inc. started in 1995, we've been fundamentally rethinking the old models of buying, selling and paying to create a new paradigm for commerce. One that empowers all people – no matter their skills, abilities or geographic location – to join in, contribute and succeed.
During the meeting, a three-year strategy plan for the DCED was discussed. One of three objectives of the strategy would be to "explore new themes, in response to … changing circumstances". Here, the Global Empowerment Network could provide a structure for identifying new themes as well as new PSD models that supplement GVC structures.In this vein, working "with and through" the private sector for PSD could involve a two-pronged  effort of developing the digital technology and shaping the appropriate public policy that can help bring visibility to, create customer trust, and allow the scaling (whether that is locally, regionally and/or globally) of an economic activity. An example of putting technology solutions to work for economic development is the partnershipbetween the eBay Foundation and the Grameen Foundation in Indonesia on a mobile commerce project.
The DCED 2013 Annual Meeting was eBay Inc.'s first encounter with the DCED and its members. We hope it to be the starting point of a dialogue – a conversation on how we could marry the experience and expertise of the DCED members in the area of PSD with eBay Inc.'s global approach to Social Innovation centered on creating economic opportunity with the goals of:
Scaling 10 social innovations that catalyze economic development
Helping >10,000 low income entrepreneurs achieve increased financial returns
Expanding access to goods and services for >5 million people living in poverty
More information on our contribution to the DCED 2013 Annual Meeting: http://www.value-chains.org/dyn/bds/docs/detail2/851/5