I was lucky enough to attend an invitation-only event for the investors of MicroPlace last week as they celebrated their first year anniversary. MicroPlace was created to help alleviate global poverty by enabling everyday people to make investments in the world's working poor. Learn more about microfinance and MicroPlace here.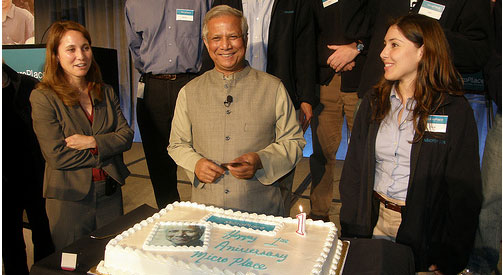 To help celebrate the occasion, Nobel Laureate Professor Mohammad Yunus gave an inspiring speech to the audience. After an introduction by MicroPlace founder Tracey Turner, Professor Yunus gave an incredible account of the triumph of the human spirit. One that I confess, brought a tear to my eye (I can't deny it, there were witnesses).
You can see my pictures from the event by clicking here.
Cheers,
RBH