Despite its economic growth, Brazil is still home to many thousands for whom clean water is a luxury. This deeply saddens me, as clean water is a gift that so many of us take for granted.
Starting today I'm challenging soccer fans around the world to compete for good this summer by using their PayPal account to help provide Brazilians with access to clean water.
Through this campaign, Waves for Water, the Neymar Jr. Project Institute and PayPal are asking people around the world to "compete" on behalf of their countries to contribute the most to this important cause. PayPal and I will announce the winning country the week of July 14th.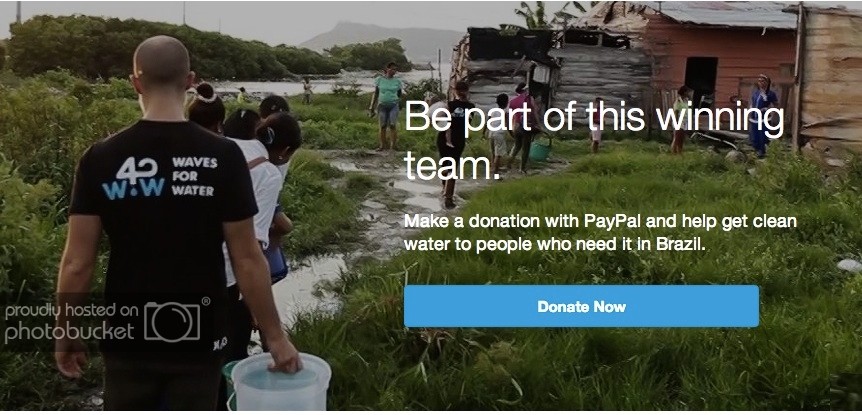 We hope we can touch people's lives in a meaningful way and raise enough funds to bring safe, clean water to communities in need across my beloved country – but we need your help!
What are you waiting for?  Make a quick and secure donation through PayPal today: http://www.competitionforgood.com
Editor's Note: This post first appeared on our PayPal Forward blog.