Community fuels our marketplace. On our 25th anniversary, we're celebrating our company's legacy and future, and toasting to the people who are the fabric of eBay.
Celebrating 25 Years of Entrepreneurship and Connection
Meet the community of people and businesses that make eBay's global marketplace so unique and special—just like you! Share your eBay story below.
eBay has built a globally recognized brand, with a strong heritage, incredible assets, a talented team and passionate customer base. It is because of this that we stand ready to embrace all the challenges and opportunities that lie ahead.
– Jamie Iannone, President & CEO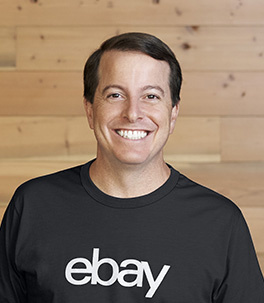 25th Anniversary Stories
People from around the world use our platform to power their businesses, fuel their passions, 
give back to causes they care about and create lifelong connections.
25 Years of Selling and Buying on eBay
Meet a few of our passionate and enterprising sellers, and see some of our buyers' once-in-a-lifetime finds.